Wouldn't it be more fun if you could get paid to just stay at home and play computer games all day? Of course, it would, however, that's generally not how life works… or does it? Cue RollerCoin!
As part of my journey to 1 free Bitcoin, I am testing out various methods of earning free cryptocurrency. These include learning about cryptocurrency through Coinbase, using a specific privacy focused browser, investing in sustainable cryptocurrency projects, or playing games. If your also interested in playing games to earn Bitcoin, Ethereum, Dogecoin and other tokens, read below to find out more!
What is RollerCoin
RollerCoin is an online Bitcoin mining simulator game, which rewards you with Bitcoin (BTC), Ethereum (ETH), Dogecoin (DOGE) and RollerTokens (RLT). As part of the game, you build your own virtual data centre to generate power. This "virtual power" then allows you to mine real satoshi coins, ETH and DOGE. Compete with friends to see who can earn the most!
The core idea of the game is a distribution of the block reward between players depending on their mining power – just like with real Bitcoin mining.
What is Satoshi
Satoshi is the smallest unit of a Bitcoin. 1 Satoshi is equal to one-hundredth-millionth of a single bitcoin. i.e. 1 Satoshi = 0. 00000001 BTC.
---
---
How Does RollerCoin Work?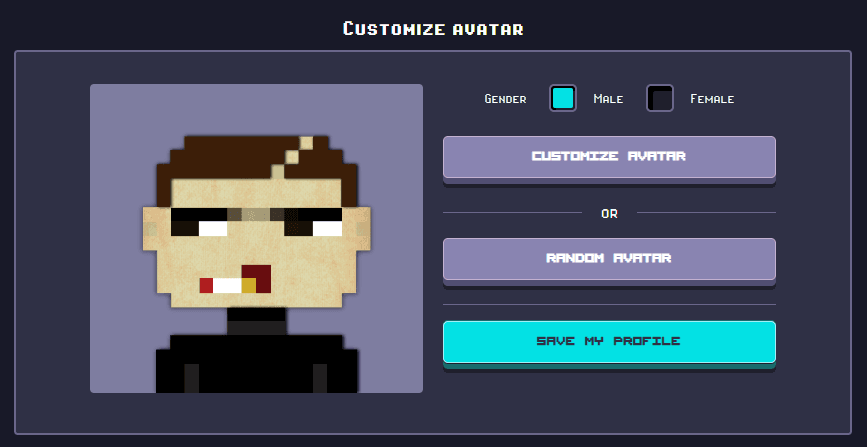 Once you sign up and create an account, you're able to create and customise a little character. Don't worry, if you don't like how it looks now, you are able to change it later on. Your character will be put in a room with a small computer next to them. To start generating power, the user must play minigames that can be found under the "Games" tab. Each game will provide you with mining power (in Gh/s – GigaHash/second). Additionally, users can generate power by completing tasks or purchasing stationary miners with Satoshi (either mined through the game or purchased).
If you sign up using my link, you will receive 1000 Satoshi for free! This can help you purchase your first rack!
Currently, there are 10 minigames (that generate power) to choose from, including:
Coinclick – A user must click on coins falling from the sky. Be careful not to click the bomb!
Token Blaster – A space invaders style game. The user must shoot little aliens without getting shot
Flappy Rocket – Similar to the flappy birds game. The user must guide a hamster through a maze only using mouse clicks.
Cryptonoid – The user must break the bricks or "hashes" to earn points.
Coin-match – Most similar to the classic Bejewelled. Match 3 or more coins in a row.
Crypto Hamster – The user must jump a hamster up a screen, landing on pads, and avoiding aliens.
2048 Coins – Title the table each direction to match coins. One new coin is added for every slide.
Coin-Flip – Coin memory! The user must match pairs of coins to earn points.
Dr.Hamster – (not shown in the picture above) Tetris style.
Token Surfer – (not shown in the picture above) A game where you skateboard over a mario type landscape collecting tokens.
More that are coming soon!
Once a game has finished, the user can "Gain Power", which will pass on the points as Gh/s to your miner.
Each game has 10 different difficulties, and 3 steps between each difficulty. This means that you need to pass the game 3 times to move up in difficulty. Rewards change depending on the difficulty. Each day the games will reset back to level 1.
Once you have hit level 10, you can keep playing to earn more Gh/s for your miners
Each 5 minute period, a new block will be released. That block will be shared amongst all of the players in the group. The players with the most miner power, will gain the most Satoshi. Time will change (increase or decrease) depending on pool power, but will be reset back to 5 mins regularly.
The overall reward per block can be changed each 1000 blocks, but it depends on the power, activity and number of miners.
Your individual power in relation to the cumulative power of all players will determine how much of a share of each block you will get.
If you choose not to play games, you also have an option of buying racks and miners. You must have a rack to be able to purchase a miner. Miners are able to produce Gh/s for you automatically, and they don't run out of time. However, miners cost satoshi (either the satoshi you mine, of if you choose to deposit satoshi / bitcoin). The miners available also only provider a much smaller amount of power than what the games provide. BUT the power that the miners produce does not expire!
What Coins Can I Mine Through the Game?
Rollercoin currently lets you mine Bitcoin (BTC), Ehtereum (ETH) and Dogecoin (DOGE). You can choose to mine all the coins at once, or concentrate your power onto a single coin.
To change which coin you would like to mine, you have to select "split power" under the "My power" tab. From there you can allocate your choice of percentages between BTC, ETH and DOGE.
Withdrawing Bitcoins, Ethereum and Dogecoin
To withdraw Bitcoin, Ethereum and Dogecoin, you will need to go into your "wallet" within the game. From there you can provide your bitcoin address and submit a withdrawal request.
Withdrawals are checked and sent manually, so it usually takes up to 2 business days. Some times requests may take longer. Times may also vary depending on the token you want to withdraw. All of the times are posted in the withdrawal screen.
Before being able to withdraw out of the game, a user must first have reached the minimum withdrawal limit
Min withdrawal (BTC) 0.0001 (= 10,000 Satoshi).
Min withdrawal (DOGE): 360
Min withdrawal (ETH): 0.004
Inventory
In July 2020, the Rollercoin team released the Inventory feature. This opens up a lot for possibilities in the future including the marketplace! (see Upcoming Plans further down). The inventory feature lets you:
Purchase an unlimited amount of miners (previously you could only buy what you had space for)
Replace old miners
Organise your room more.
At this stage, you are still not able to sell miners. The ability to sell miners should be live when the marketplace feature has been setup.
---
Related Articles
---
Electricity
Each 5 days you have to log into the game to recharge your electricity. If you don't recharge your electricity, your miners will stop producing power. It doesn't cost anything to recharge, you just have to log in and click the "recharge" button.
What is a RollerToken?
The RollerCoin team have introduced their own cryptocurrency token RLT (Rollertoken) into the gam, which can be mined, and used to purchase some of the higher end mining machines.
The tokens will be used for transactions within the game and will fund the RollerCoin economy. The total RollerToken supply is set at 21,000,000 RollerTokens (RLT).
What Can I do with a RollerToken
It is expected that later on, the RollerToken will allow you to pay electricity bills, purchase items and equipment through the marketplace, buy upgrades and bonuses, and even purchase adds within the game. None of these features are currently available.
What is a RollerToken worth?
On February 25 2021, the RollerToken was pegged to USDt, with the fixed price being 1 RollerToken = 1 USDt. Before the update, RLT was set at 2000 Satoshi.
Pegging RLT to USDt will mean that the RLT token is more stable, reliable and independent of the growth (or decline) in cryptocurrency. This means that RLT will not get more expensive when BTC decides to shoot to the moon.
There is currently no way to withdraw or convert RLT to USDt from within the game.
Rollertoken Crowdsale
RollerCoin had their Crowdsale for the RollerToken, with the first round offering 2,000,000 coins.
The basic token price was 0.00002 BTC per RollerToken. As it's the first round of the Crowdsale, coins were sold at a 20% discount.
This means that for the first round:
1 RollerToken = 0.000016 BTC
As with many Crowdsales, there were rewards for investing. These rewards included:
Lifetime investor status (plus a special reward)
Limited miner(s)
Limited locations
Limited boosters and items
Brand merchandise
RollerCoin board of fame (with weblinks).
The Rollercoin Crowdlending Manifesto can be found here.
Crowdsale Timeline
The Crowdsale campaign started in October 2019. The following list is a planned timeline for future improvements and updated:
October 2019 – the Crowdsale campaign starts
December 2019 to February 2020 – 5 new minigames, rewards system upgrade, new items
February to April 2020 – Marketplace rollout, beta version of mobile application
April to June 2020 – 10 new mini-games, marketplace for mini-games
June-August 2020 – Game scaling, ability to expand in-game space.
Rollercoin Upcoming Features (Future Plans)
The RollerCoin team have hinted at a few exciting updates over the next year, including:
multicurrency mining (i.e. the RollerToken)
more mini-games
equipment upgrades (i.e. virtual miners), locations, bonuses and loot boxes
electricity
a marketplace for trading in-game items
updated network, including public profiles, chats, forums and social media integration
game location customisation – i.e. furnish your house and expand facilities
a mobile application
maps and game worlds – being able to invest in real estate, change locations, buy new buildings and even rent out those buildings.
Is RollerCoion Legit or a Scam?
Doing a Google search brings up a very divided opinion about where the game is a scam or not. From my experience, RollerCoin seems to be legit. There is no extra computer use while playing the game (a good sign that it's not mining in the background).
Rollercoin Tips and Strategy
There are a few ways that you are able to generate the most points for your time spent. However, it comes down to the games that you are best at.
For example, I play a lot of the memory style game. I can usually earn ~1200 points within 30 seconds (i.e. half the time still on the timer). I would be able to complete two of the memory game (~3000pts) in the same time that I could finish one round of coinclick , flappy rocket, crypto hamster or cryptonoid (600-900 points).
What is also important to note, is that the more you play one game, the harder (and more points) that will be available the next time you play. To maximise points, you want to get this difficulty to the maximum as soon as possible.
This strategy is more efficient than playing 
One useful tip with the memory is to go through from top left to right, turning over each of the cards. As they show up, say the letter / name / a descriptive feature out aloud and move on.
Utilise the points and the games that you are best at.
Referral Program
As with most games, there is also a referral program. When joining from a referral link, the referrer will get a percentage of the combined income of each user that has been referred to the platform. The commission is calculated each day for activities on the previous day. The satoshi is transferred to your in-game balance. Everyone that you refer gets a nice 1000 Satoshi as a starting bonus!
RollerCoin Review
RollerCoin is a fun little game that can earn you a few satoshi here and there, however, it's not going to make you a bitcoin overnight, unless your smashing games out every waking hour.
What I like about this game it is that the player is able to climb the ladder quickly. It doesn't matter if you started last year or last week, you still have the same chance of getting into the top 1% in the game (I easily moved into the top 2% of players in the game within 24 hours of playing).
It's much more efficient to gain Gh/s through the minigames, however, this only lasts for a certain time. That means that someone who has given up on the game drops down the leader board very quickly.
You can get caught up playing 500 minigames a day just to earn a couple of thousand satoshis – that's less than $1 USD for your time. Not a great payback. However, if you invest your satoshi in the virtual miners, you should be able to double your satoshi every 7 years (assuming the token amount is always comparable to total pool power). This would then equate to a cool 10% a year in returns.
I am also really excited to see the new updates being released over the next year. It looks like they will bring a lot of new gameplay and experiences to the game. Having a few miners, or understanding of the game could be beneficial when all of the new updates roll in!
---
Cryptocurrency Taxes
With the increasing utilization of cryptocurrency in today's age, it's important to be
aware of tax obligations
that may arise through your cryptocurrency use. To help you keep track of your coin movements, and potential tax obligations, there are companies that are able to keep track of all your purchases, exchanges and sales. Here are two of the best at the moment:
CoinTracker (the program I use) is a unified interface for cryptocurrency. It lets crypto holders connect their wallets and exchanges, see their portfolio, wallets, and transactions in one place, and generate their cryptocurrency tax returns with the click of a button. There is a free version, or use this code for $10 off any paid plans.
CoinTracking analyzes your trades and generates real-time reports on profit and loss, the value of your coins, realized and unrealized gains, and reports for taxes. There is a free version, or use this code for 10% off any upgraded plans.
Please note, nothing in this disclaimer or article is financial advice!